Recommended Hospital Care
Receiving appropriate hospital care for heart attack, heart failure, pneumonia, and surgical procedures denotes high quality and generates cost savings. Hospitals with low complication rates tend to spend less per episode than those with high complication rates, indicating that foregoing proper care can be more costly. The conditions assessed in this measure are part of the Centers for Medicare & Medicaid Services quality initiative and were chosen for their validity and general acceptance as markers of quality. Despite making up only 14% of the population, seniors account for 35% of hospital stays.

Dedicated Health Care Provider
Older adults with a dedicated health care provider—compared with those without—are better positioned to receive care that can prevent, detect, and manage disease or other health conditions. Having a regular health care provider has been associated with improvements in preventive care and overall health status as well as improvements in chronic care management for asthma, hypertension, and diabetes. Individuals without a dedicated health care provider are more likely to visit the emergency department for non-urgent or avoidable problems. Seniors face numerous obstacles in obtaining a dedicated health care provider including limited access, financial constraints, and a general lack of knowledge of the services and providers available.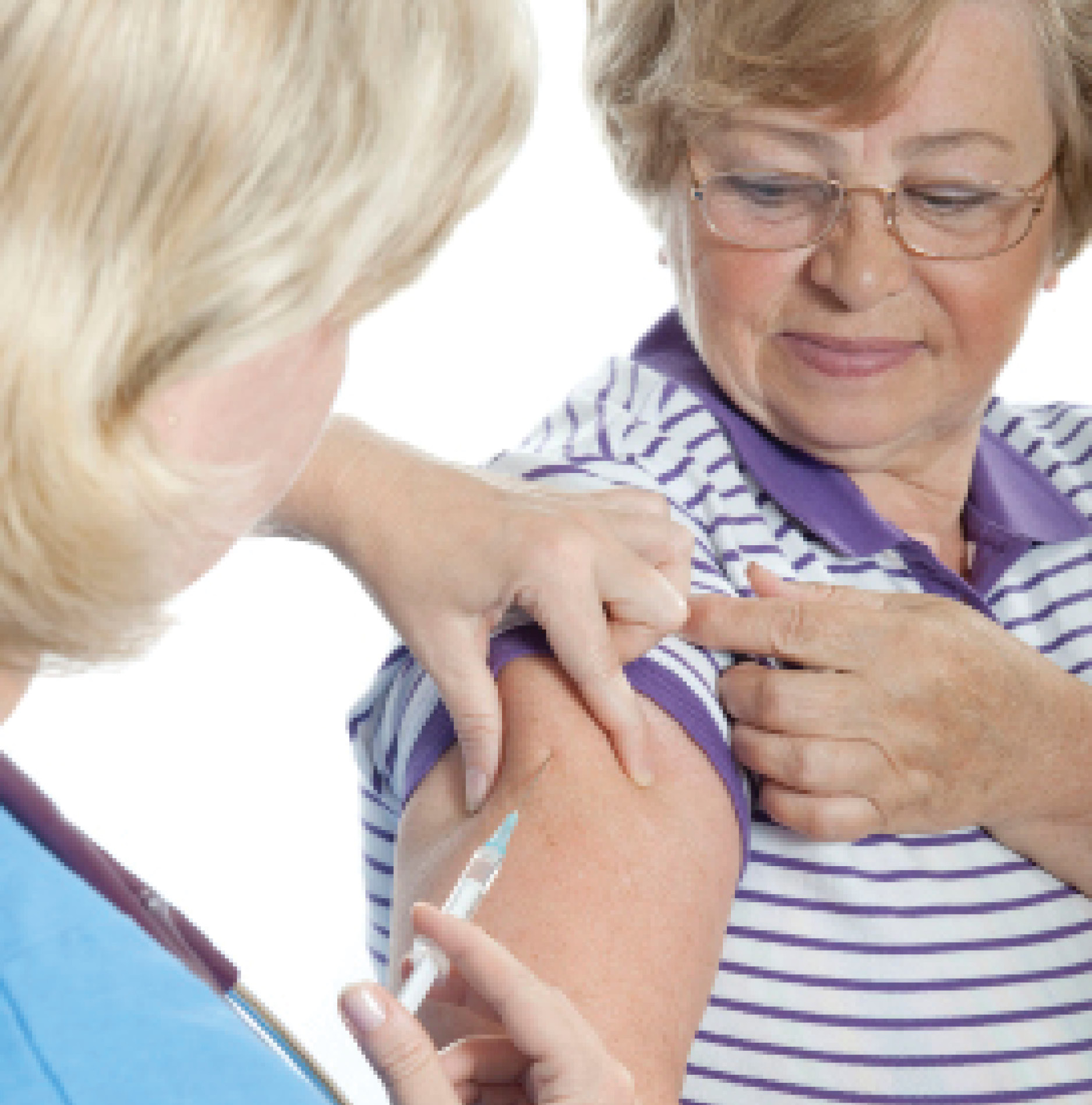 The flu vaccine helps protect individuals against seasonal influenza virus, a contagious respiratory infection that can lead to severe illness in older adults. Seniors are encouraged to receive the vaccine because they are at increased risk of contracting the virus. Additionally, almost 90% of flu-related deaths and more than half of hospitalizations are among older adults. Two forms of the flu vaccine are available for seniors: a regular-dose shot and a high-dose shot that elicits a stronger immune response. Flu vaccination is a highly cost-effective intervention and significantly reduces the number of hospitalizations in older adults. Medicare covers the cost of a single flu vaccination per year.

Health screenings detect disease early when treatment is easiest. The US Preventive Services Task Force recommends screening for breast and colon cancer up to ages 74 and 75 respectively. Colon cancer risk increases with age, and more than half of breast cancer deaths occur in women aged 65 and older. Adults with health insurance or a usual source of care were more likely to report having received recommended cancer screenings than those without insurance or a usual source of care in 2013. Older adults are also recommended to have regular blood pressure, cholesterol, and diabetes screenings.

Diabetes is the seventh-leading cause of death in the United States and contributes to heart disease and stroke, the leading and fifth-leading causes of death respectively. It is the leading cause of kidney failure, non-traumatic lower limb amputations, and blindness in adults. Type 2 diabetes is a largely preventable condition that may be managed through lifestyle interventions and medications. The risk of diabetes increases with age; 25.9% of adults aged 65 and older have diagnosed or undiagnosed diabetes, compared with 16.2% of adults aged 45 to 64. Almost 60% of health care expenditures attributable to diabetes are for seniors, which amounts to an average annual per person cost of $11,825.

Home health and personal care aides enable seniors to remain in their homes after aging-related functional losses make independence difficult. A range of assistance is available, from skilled nursing services to basic assistance with activities of daily living. In-home and community-based services are less expensive than institutional services. National annual spending on long-term care services was estimated to be over $147 billion in 2009 with over 77% for nursing home care and only 23% for non-institutional services delivered in a person's home. Providing more home-based services may reduce spending growth in the long-term care sector.

Preventable Hospitalizations
Preventable hospitalizations is an indicator of primary care quality. Seeking routine care in outpatient settings for non-emergent acute or chronic conditions could prevent complications, more severe disease, and the need for hospitalization. Discharges for ambulatory care-sensitive services are highly correlated with general admissions, reflecting general overuse of the hospital as a site for care. Hospital care makes up the largest component of national health spending, costing nearly $972 billion in 2014, and the majority of preventable hospital stays are among adults aged 65 and older. Preventable hospitalizations impose a nonessential financial burden on health care systems and can be avoided with less costly interventions.

Confusion about prescribed medications, miscommunication of important information, and improper follow-up care are among the many reasons patients are readmitted to the hospital. Some readmissions are unavoidable, but many are preventable and there are steps hospitals can take to reduce them. The Affordable Care Act established the Hospital Readmissions Reduction Program under which the Centers for Medicare & Medicaid Services is required to reduce payments to hospitals with excess readmissions. Hospital readmissions for Medicare patients alone cost about $26 billion annually; cases that may have been avoided with proper care cost $17 billion.

Hospice care is intended for terminally ill patients and emphasizes pain control and emotional support for patients and families. It can be provided in a health care facility or in a patient's home. In 2014, seniors accounted for 84% of hospice patients and 85% of hospice patients were covered by the Medicare hospice benefit. The number of individuals receiving this care as well as the number of Medicare-certified hospices has dramatically increased in the past decade. Medicare covers certified services for patients with a life expectancy of six months or less. Expenditures for this benefit have rapidly increased over the past two decades to $13.8 billion in 2011.

Despite a societal preference for death at home or in a free-standing hospice facility, many seniors die in a hospital. In many circumstances dying in a hospital is avoidable through alternatives such as in-home hospice care. Studies show that patients who lack caregivers are more likely to die in an institution than patients with caregivers. In the past decade, the percentage of chronically ill Medicare patients dying in hospitals has declined, though this trend varies substantially by geography. End-of-life care in a hospital carries a high economic burden.