Mental and behavioral health challenges continued to impact Americans.
Premature death and drug deaths dropped for the first time since 2012, while deaths by suicide continued to rise.
Premature death and racial inequality
Premature death racial inequality
Measured progress made on the prevalence of multiple chronic conditions, driven largely by improvements in the prevalence of cardiovascular disease. However, obesity reached a new national high. All three conditions are risk factors for more severe illness from COVID-19.
Multiple chronic conditions
Progress in multiple chronic conditions largely driven by improvements in cardiovascular disease prevalence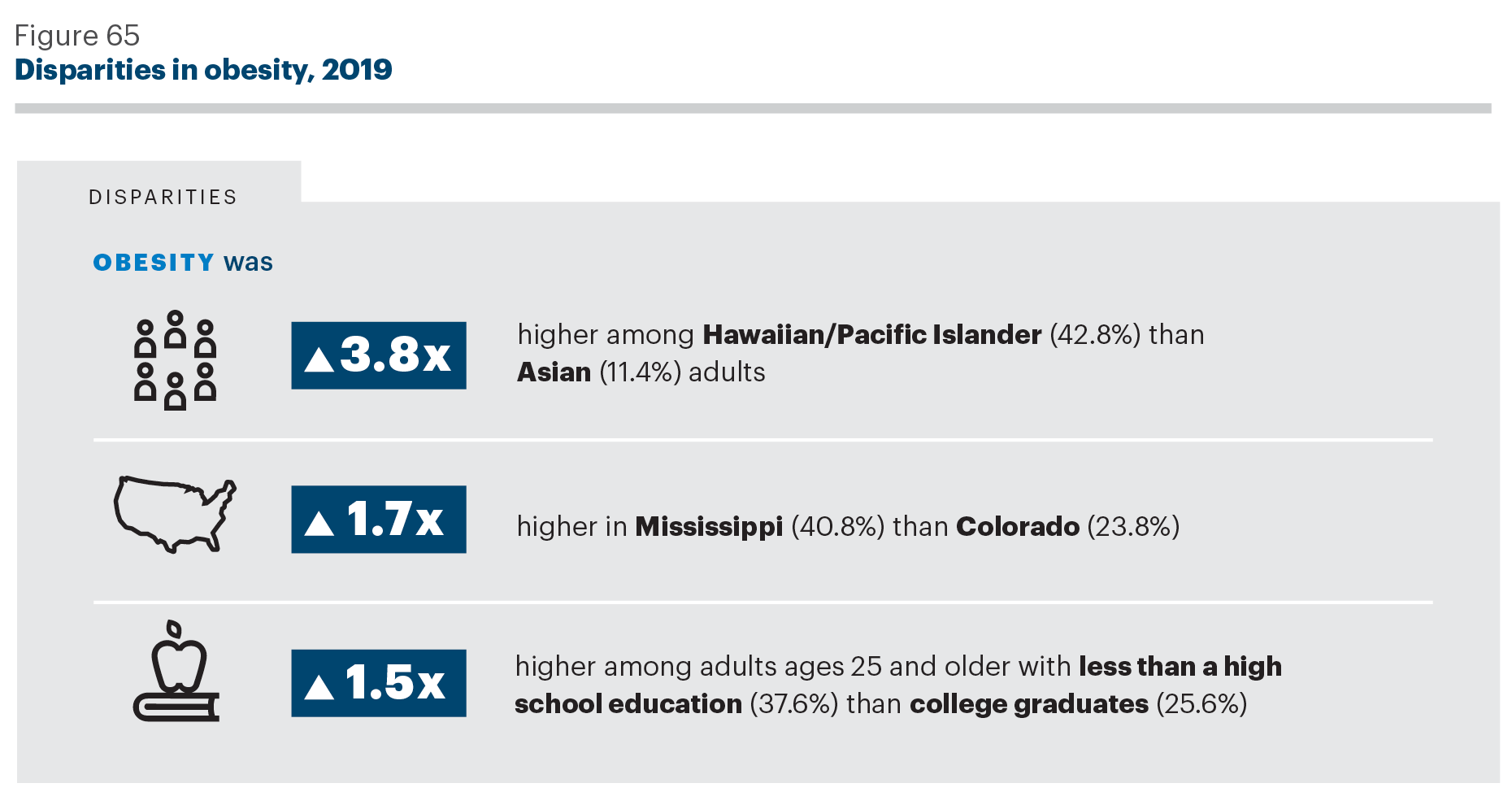 Low birthweight and racial gap
No progress was made in reducing low birthweight or the low birthweight racial gap.